Check back often for new arrivals...
Credit Cards Now Accepted
-
using
our secure online
payment through PayPal.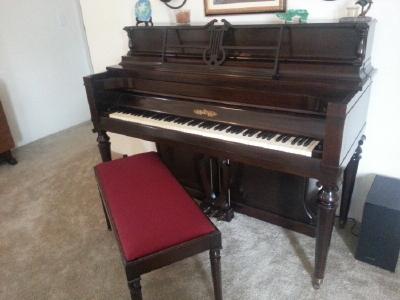 Rare Collectors 1936 Chickering Art Case Studio
with original finish and Ivory keys !Very few left of
this quality and in great original condition. Must see
and hear to appreciate. Serviced and tuned to A-440 .
Price: $2,800.00
Includes first floor moving cost, and this one
includes the Dampp-Chaser De-humidity system